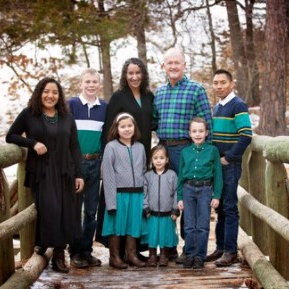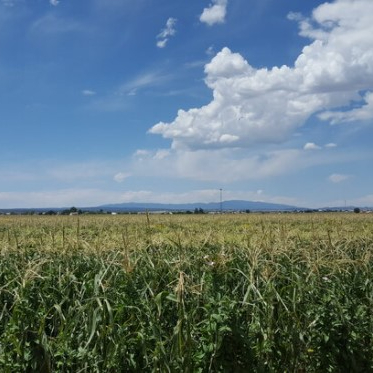 Schwebach Farm
City: Moriarty, NM,
Email Address: dean@schwebachfarm.com
About Us
Schwebach Farm is situated in the town of Moriarty, NM beneath azure New Mexico skies, where the mountains meet our valley. Our family has been a steward of this land for over 50 years, continually altering our growing practices to improve soil and food health.

Farming has been at the heart of the Schwebach Family for six generations thus far. Don and Martha Schwebach, who were born, raised and married in Kansas, had a desire to farm on their own. When Don was offered the opportunity to lease a farm in New Mexico from his friend, he came down to visit, bringing his father along. It took only the cool mornings and mountain views to convince the two Kansas farmers that the Estancia Valley was the perfect place for Don to start his own farm.

On the drive back to Kansas, Don's father, who was very impressed with his son's find, said to him, "For just a quarter, I'd move down here." Don reached in his pocket and flipped his father a quarter. So by 1960, Don and Martha Schwebach moved out to New Mexico and much of the family followed.

After farming in the Estancia Valley with his father Eugene, Don decided to strike out on his own and leased/purchased the land in Moriarty where our family currently farms.

They had 4 children, who all eventually left the farm to pursue other careers and start their own families. Their youngest, Dean, went to UNM and became a public accountant, but the desire for farming never left his heart or mind. After 35 years of farming and serving the community, Don and Martha decided it was time to retire. Dean took the opportunity to return to the farm he grew up on and continue the family farming legacy.

Along with Dean came his city wife, Ivellise, and their two children, Nathan and Ellysia. Over the years, Farmer Dean's wife has become a farmer's wife and country girl, and their family has expanded to 6 children with the addition of Dominic, Adelaida, Thomas and Elena.

Together, our family continues the tradition of farming, with gratitude to our Lord for the beautiful land and life that He has entrusted to us, for the gift of being a farm family, and for the privilege of growing wholesome food for our community.
Practices
Non-GMO