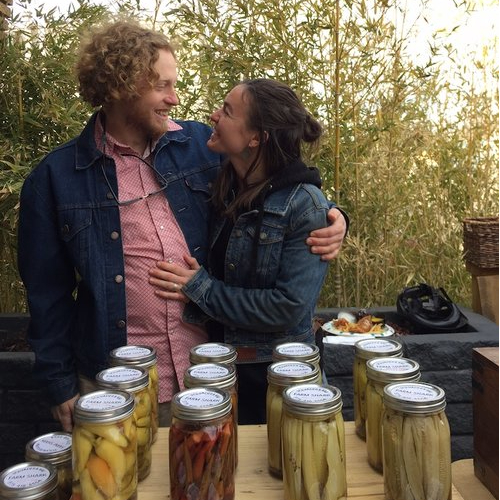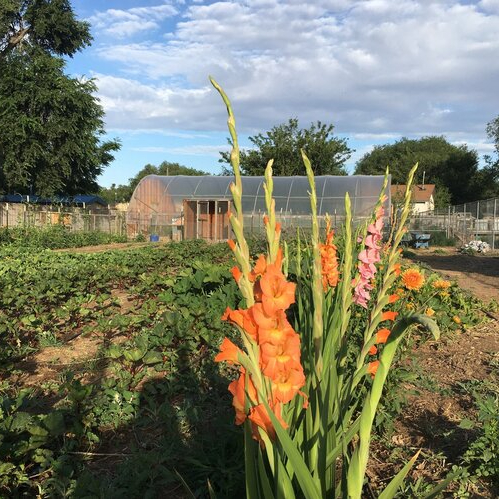 Farm Shark
City: Albuquerque, NM,
Email Address: farmsharkllc@gmail.com
About Us
After years of seeing each other around Albuquerque at various growers' markets, Carlos and Zoey connected at the NM Organic Farming conference and married a few years later.

Carlos manages FarmShark Farm, a diversified vegetable operation in Albuquerque's South Valley. He also helps manage Cecilia's Organics, a 28 acre flood-irrigated farm in Polvadera, New Mexico. He's been pickling his produce according to his Grandma Rita's recipes for years.

Zoey works part-time in the nonprofit sector and the rest of her time works on the farm, manages sales, and helps Carlos pickle like f*ck!

Our Farm:
We grow diversified vegetables on a few different plots in Albuquerque's South Valley, and focus our garlic production at Cecilia's Organic's in Polvadera, NM. We don't use any chemical fertilizers or pesticides, rotate livestock through our fields, and welcome you to stop by for a visit!

Our Products:
Grandma Rita gave us her pickle recipe many years ago, and we haven't changed a thing. We make crisp vinegar dill pickles with locally grown veggies. We also offer small batches of our fermented hot sauce and kimchi, and hand-milled blue corn perfect for your atole, pancakes and corn bread!
Practices
Organic Farming Practices & Techniques
Pesticide-Free
Chemical-Free
Herbicide-Free
Fungicide-Free
Crop Rotation